Smart Design Solutions
We design our products to enrich user experience. Our solutions absorb technology not only in terms of speed, efficiency and safety but also style. We push the boundaries of imagination by synthesizing technology and quality design. Our smart-design solutions add distinction to buildings with their extraordinary charm. Routine elevator rides turn into a fun and exciting experience.
First in the World: Foot Button
Our designs are developed with the principle of facilitating and enriching life through technology. The patented Foot Button design offers solution to a frequently experienced user trouble. It enables passengers to call for the elevator using their feet when they can't use their hands for any reason such as carrying groceries. Our advanced movement technologies eliminate the routine stresses of daily life one by one.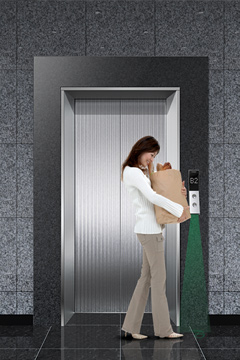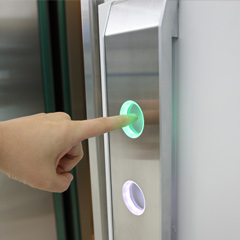 Touchless Button
The Touchless Button we developed following our imagination, offers hygienic and practical solutions by eliminating the need to touch the button. Its pioneering design introduces users with the technology of tomorrow.
Shadow Detection System
The system that blends imagination, fun and design in the best way, illuminates the cabin floor in synch with the movement of the passengers. The smart-design adds fun to user experience, privilege to spaces and dynamism to life.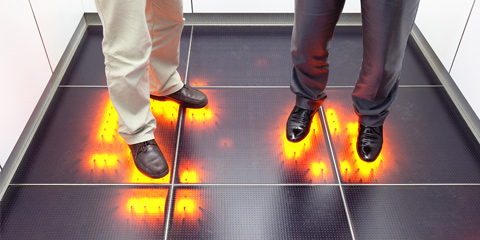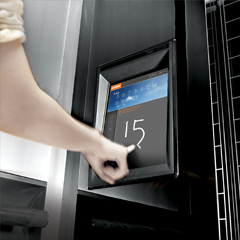 Handwriting Recognition Panel
The powerful alliance of technology and design gives our products a unique charm. We present users with a preview of the future. Our Handwriting Recognition Panel smartens up elevator rides by personalizing user interaction.
Elevator for Anyone: Anyvator
"Anyvator" creates user and customer satisfaction at the highest level with its innovative design that benefits all. Its smart and extra-large touch panel that covers one of the cabin walls enables users to dial simultaneously. There are no buttons or control panels in the specially designed cabin since the users can touch any point in the giant screen wall to dial. "Anyvator" offers creative solutions for kids and disabled people who have difficulty reaching fixed panels.